Welcome from the Chair of Governors
On behalf of the Governing Body at Great Sankey High School, I'd like to offer you a very warm welcome.

The Governing Body is made up of 10 members - 2 Staff Governors; one being the Headteacher, 2 Parent Governors and 6 Co-Opted Governors, all of whom bring varying skill sets, experience and expertise to the role.

As Governors of GSHS, we are fully committed to the ongoing improvement and development of all aspects of the school. We support the Headteacher and Senior Leadership Team in delivering the School Improvement Plan and provide challenge and advice across a wide range of areas such as attendance, behaviour, student outcomes, wellbeing and safeguarding.

Governors meet at least once per term as well as carrying out regular formal and informal school visits. The Governing Body has a strategic role in the management of the school, and its responsibilities include:
Promoting high standards of achievement and ensuring accountability

Setting the aims, values and ethos of the school

Adopting and reviewing policies for achieving these aims and objectives

Planning the school's long-term future

Reviewing the budget to ensure best value for money in line with the Financial Scheme of Delegation

Appointment of staff in line with the Scheme of Delegation
The following pages offer you the opportunity to learn a little more about GSHS's Governing Body.
I hope you find the information helpful and informative.
Should you have any questions, or wish to get in touch, please feel free to contact me on Danielle.Preston@greatsankey.org
Governing Body Structure
Our current structure of the Governing Body is shown below. You can find more details about each of the members of the board in the 'Meet the Board' section.
Co-opted Governors are people appointed by the board and who, in the opinion of the board, have the skills required to contribute to the effective governance and success of the school. GSHS has 6 Co-Opted Governors on the board.
Co-Opted Governors

Date Joined

Term of Office

Lead

Danielle Preston

Oct-17

Jan-22

Jan-26

Chair

John Morris

Jan-97

Sep-22

Sep-26

Vice-Chair

David McClelland

Dec-15

Dec-19

Dec-23

Stuart Ryder

Sep-16

Sep-20

Sep-24

Matt Rutter
May-23
May-23
May-27

Parent Governors are elected by the parents of all students who are registered at the school. When a vacancy occurs, parents are informed by a letter from the Headteacher and nominations are invited. GSHS has 2 Parent Governors on the board.
Parent Governors

Date Joined

Term of Office

Lead

Jennifer Prescott

Mar-22

Mar-22

Mar-26

Chris Short

Mar-22

Mar-22

Mar-26

Staff Governors are elected by their fellow members of staff with the Headteacher also being a governor. GSHS has 2 Staff Governors on the board.

Staff Governors

Date Joined

Term of Office

Gary Evans (Headteacher)

Sep-22

Sep-22

-

Suzanne Giles

Jan-23

Jan-23

Jan-27
Governor Links
This document will be updated in September 2023.
Great Sankey High School is led by a Board of Governors, a Headteacher and a Senior Leadership Team.
Each individual has been chosen on the basis of their experience and expertise, as well as their commitment to achieving the very best results for Great Sankey High School. Together, members of the Board of Governors for GSHS along with the Omega Multi-Academy Trust Trustees develop policies and strategies for implementation by the Headteacher and Senior Leadership Team.
Board Of Governors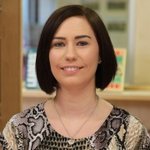 Danielle Preston
Chair, Co-Opted Governor
Appointment to the board: Joined the Governing Body in October 2017, appointed as Chair of the Remuneration committee in September 2018, as Vice-Chair of the Governing Body in September 2019, and as Chair in September 2020.
Career Experience: After leaving Great Sankey High School & Barrow Hall College, Danielle went on to obtain a BA (hons) in Advertising Design from The University of Salford. Danielle has gained experience carrying out business development and account management roles in several multinational companies, and now works at Anixter, a global supply chain company as Contract Director, responsible for the management and governance of key Defence contracts.
Skills and Experience: Danielle is skilled in negotiation and strategic relationship management with a focus on contract governance and implementation/execution of improvement plans.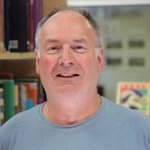 John Morris
Vice Chair, Co-opted Governor
Appointment to the board:Joined the Governing Body in 1997 and was appointed as Vice Chair in September 2020.
Career Experience:John is an experienced solicitor, now specialising in criminal law and therefore brings a wealth of legal expertise to the Governing Body.
Skills and Experience:John is an Alderman of Warrington Borough Council and was in charge of finances at Warrington for a number of years. He was also the Councillor for Whittle Hall ward for eleven years, and Chair of the Scrutiny Committee at Warrington Borough council which held the Executive of Warrington Borough Council along with the other Stakeholders to account.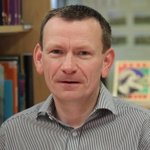 David McClelland
Co-opted Governor
Appointment to the board:: Joined the Governing Body in December 2015 and previously held the role of Chair of Finance and Resources committee from February 2016.
Career Experience: David left Great Sankey High School, as a student, in 1993 embarking on a career of supporting businesses in a variety of roles. Starting on an IT support trainee programme with the BBC and then later moving on to support a local government organisation which became privatised in 1995. He has held a number of posts including System and Helpdesk support for a global cinema chain, and business support for a regional waste disposal company, before joining a family logistics business in 2000 (gaining an Institute of Directors Certificate in Company Direction). In 2012, David carried out an acquisition of a logistics business, which in 2018 was acquired itself, and went on to become their Business Support and Project Manager. David is now Business Manager for a Primary School in Runcorn.
Skills and Experience: With over 26 years of business experience gained in a variety of organisations within the corporate area from SME to global brands, as well as his current experience of working in a school setting, David brings to the board a vast range of knowledge and practical experience in a variety of business areas including IT, Finance, HR and Business Administration. He is a valued support to the school from which advice and knowledge can obtained; whilst still being an effective 'critical friend' of the school.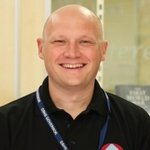 Stuart Ryder
Co-opted Governor
Appointment to the board: Joined the Governing Body in May 2016.
Career Experience:After leaving Great Sankey High School and Barrow Hall College, Stuart went on to gain a BA (Hons) in accounting from the University of Wales before embarking on a career as a practice accountant and becoming a Fellow of the Association of Chartered Certified Accountants. After 15 years, the majority of which were spent as a senior manager, at a medium sized practice in Cheshire, Stuart decided in 2012 that the time was right to set up his own practice to provide a more people-orientated approach to the provision of accountancy and taxation services.
Skills and Experience: With over 20 years working in the accounting profession, Stuart has a broad knowledge and understanding of the financial aspects of operating an organisation as well as being able to appraise the financial reports presented.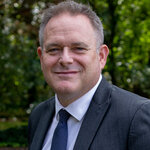 Gary Evans
Staff Governor
Appointment to the board: Joined the Governing Body as Headteacher in October 2022.
Career Experience: Gary went to school and college in Huyton near Liverpool. He obtained a BA (Hons) degree in French Studies at the University of Portsmouth where he also trained to be a secondary school teacher. He taught English in France before returning to the UK. He has worked in 5 schools across the northwest since 1996 carrying out many different roles including Teacher of Modern Languages, Head of Year, Head of Department, Assistant Headteacher and Deputy Headteacher. He has been a Headteacher for 10 years.
Skills and Experience: Gary has over 25 years' experience of working in education. He has a wealth of experience in different areas of school improvement and has worked with Governing bodies in all the schools he has worked in.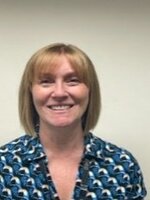 Suzanne Giles
Staff Governor
Joined the governing body in January 2023.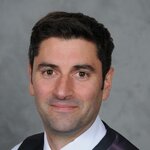 Chris Short
Parent Governor
Appointment to the board: Joined the governing body in March 2022.
Career Experience: Following completion of his degree, Chris began his career working for a car rental company, he then moved on to work for a medical locum agency before returning to university to gain his PGCE qualification. Since 1999 Chris has worked in a number of primary schools, starting as a Year 5 teacher in Leigh. In 2001 he then moved to teach in a Junior School in Warrington and took responsibility for PE there. Chris went on to gain his NPQH in 2006 and took on the role of Deputy Head in a school in the centre of Warrington in 2008, and then became Headteacher of his current school in 2011.
Skills and Experience: Chris has sat on the Governing Body of three schools as the Staff representative so has a good understanding of the role. Having been in education for over 20 years he is fully aware of the demands and needs of a school environment and how the Governing Body can support the smooth running of the school. Chris has extensive experience of school development, finances and staff appointments.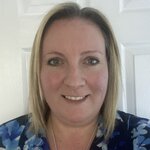 Jennifer Prescott
Parent Governor
Appointment to the board: Joined the governing body in March 2022.
Career Experience: After leaving Great Sankey High School, Jennifer continued her studies locally before studying medicine at the University of Southampton. Her work history includes working for the NHS and in various Local Authority roles linked to education and training, including a ten-year appointment at a secondary school within the pastoral and safeguarding teams. In 2020, Jennifer completed her PGCE and now works as a teacher of science within a neighbouring local authority.
Skills and Experience: Having spent almost 20 years within and around education, Jennifer brings skills and knowledge linked to pastoral care, attendance, behaviour and safeguarding, together with more recent experience of teaching young people. As a former pupil and member of the local community, Jennifer has maintained a keen interest in the progression of GSHS and the success of the pupils.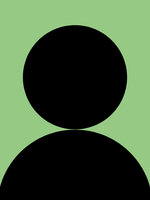 Matt Rutter
Co-Opted Governor
Governor Attendance Records
The Omega Multi- Academy Trust Master Funding Agreement provides the framework within which the Trust operates.
Each school within the Trust has a separate Supplemental Funding Agreement.
Click here to view the Trust Master Funding Agreement
Click here to view our Supplemental Funding Agreement
Associated Documentation
Click here to view the Trust Articles of Association
Click here to view the Local Governing Body Code of Conduct
Click here to view the Local Governing Body Terms of Reference
Click here to view the Trust Scheme of Delegation
Click here to view the Trusts' Audited Financial Statement
How to become a Governor
Could you be a school governor at Great Sankey High School?
Do you want all of our children to get the best from school?
Do you have the time and commitment to get to know the school, go to meetings and read papers?
Do you want to put something back into your local community?
Are you interested in people?
Are you prepared to work as part of a team?
Are you comfortable asking challenging questions?
Are you open to new ideas and ready to learn?

Making a difference
Governors are people like you. You don't need specific qualifications, just the desire to make a difference - approximately 2-6 hours spare time a month including some time to visit the school occasionally during the school day. All governors must be 18 or over.
New governors are often surprised at how their experiences can be used to help solve problems at their school. You don't have to be a specialist; just think about the skills you use in everyday life. Being a school governor is a big responsibility but can be one of the most rewarding ways of contributing to your local community.
As a school governor, you have real opportunities to:
Raise educational standards in your local school
Help children achieve their full potential
Identify and develop the school's management team
Identify where the school can improve and help make it happen
Improve the school's financial efficiency and effectiveness
Engage parents, pupils and the local community to benefit the school
Develop an environment which promotes learning
Share in and celebrate the success of children, staff, teachers and the school as a whole

How much time will it take?
Being a governor means making yourself available for some evenings each term and occasionally during the day.
The Governing Body usually meets once or twice a term, usually in the evening and on average meetings last for about 2 hours. You will also need some time to read papers, prepare for meetings and to attend training. The amount of time varies widely, depending on how involved you become and what needs doing, but schools do need governors who are fully committed.
You have a legal right to ask your employer for "reasonable" unpaid leave or flexible working, and some employers offer limited paid leave for this as it constitutes a public duty. What is considered reasonable will vary according to the nature of your job and your employer.
Are governors paid?
All governors are volunteers and there is no payment for carrying out the role. The school has a policy in place that can cover some expenses to reimburse governors for necessary expenses such as care for children or dependent relatives or travel.
Restrictions
Almost anyone over 18 can serve as a governor but there are some understandable restrictions. No one can serve if they:
Are barred from working with children or vulnerable adults
Are subject of a bankruptcy restriction order or similar
Have certain criminal convictions, depending on the nature of the offence and sentence and how long ago it was
How can I become a governor?
You can become a school governor by:
Being appointed by the other governors as a co-opted governor.
Being elected by parents as a parent governor, if your child attends the school.
Being elected by the staff, if you are a member of the teaching or non-teaching staff.

If you are interested in joining the governing body, please check our "Current vacancies" section and email our Chair of Governors, Danielle Preston - Danielle.Preston@greatsankey.org with an expression of interest.
Vacancies
We currently have no vacancies