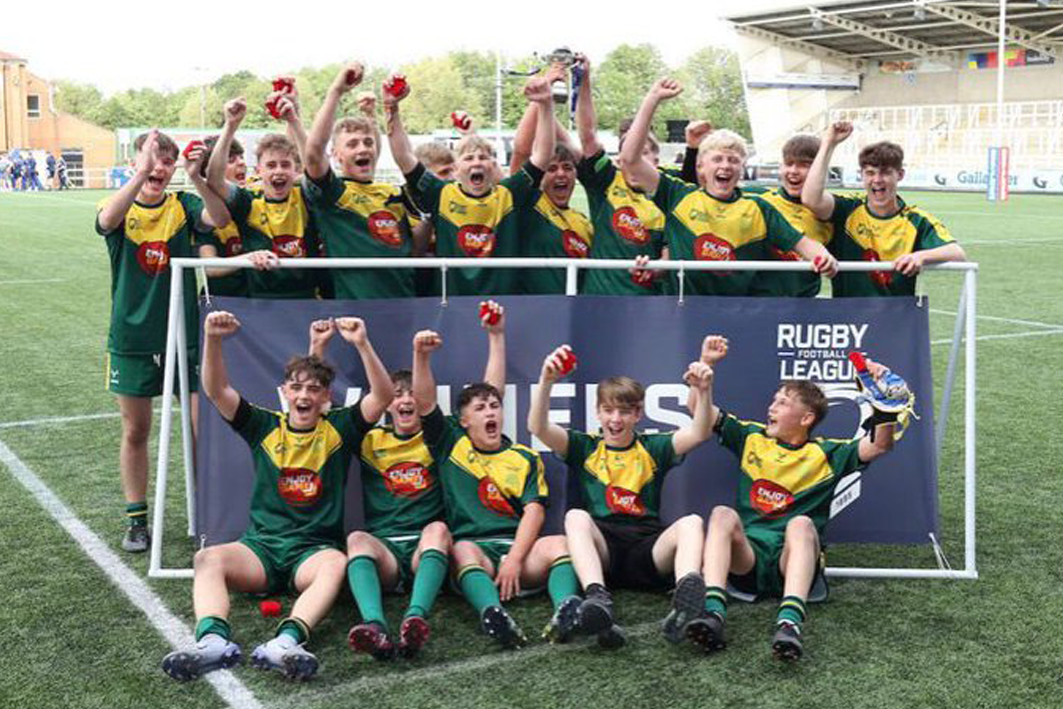 Congratulations goes to the Year 10 Rugby team, who on Friday secured back-to-back National titles with a 26-24-point victory over Spen Valley High school.
Following on from the success in 2019, the team put in a fantastic display to claim back-to-back titles.
Sankey continued their impressive form from recent Semi and North West Finals to take a 14-0 lead, with tries from Johnson, Hughes and Edgar. However, an early 2nd half fightback from the impressive Spen Valley saw the tables turn, with 3 tries in a devastating 5-minute spell. The team however showed unbelievable character and resilience to fight back with late tries from Mulqueney and Garmston, before a clinical conversion from Daniel Regan sealed the victory.
The PE department and the whole school community could not be prouder of the team.
Attention now turns to trying to completing the treble in the Warrington schools final on Thursday.