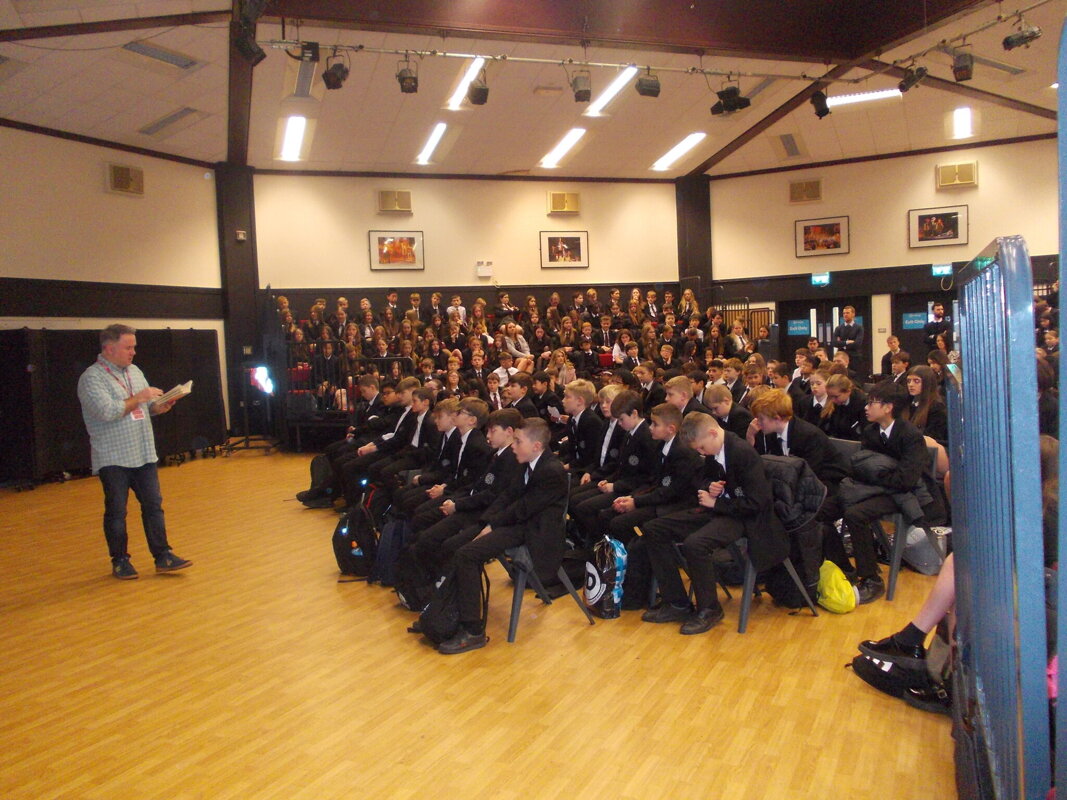 Great Sankey High School presented Year 7 pupils with a fantastic opportunity to meet the author and illustrator Curtis Jobling, Omega MAT's Patron of Reading. 
On Friday December 2nd, Curtis talked about his work in film, television and publishing, being the designer of the BAFTA-winning Bob the Builder and creator of Raa Raa the Noisy Lion. After discussing his love of film, he introduced the audience to his books for older children, including the acclaimed Wereworld series of fantasy novels, currently in development as a major new animated show for Netflix, due to air later next year.
The talk was followed by 2 creative writing workshops, in which students were given advice on how to create the perfect short stories. Curtis then concluded the event with book signings.
Comments from students on the day were: "It was funny, interesting and enjoyable." "It was very inspiring." "It inspired me to write a story from a different perspective."
The LRC is currently hosting a Christmas book fair, the event ends after lunch this Friday.