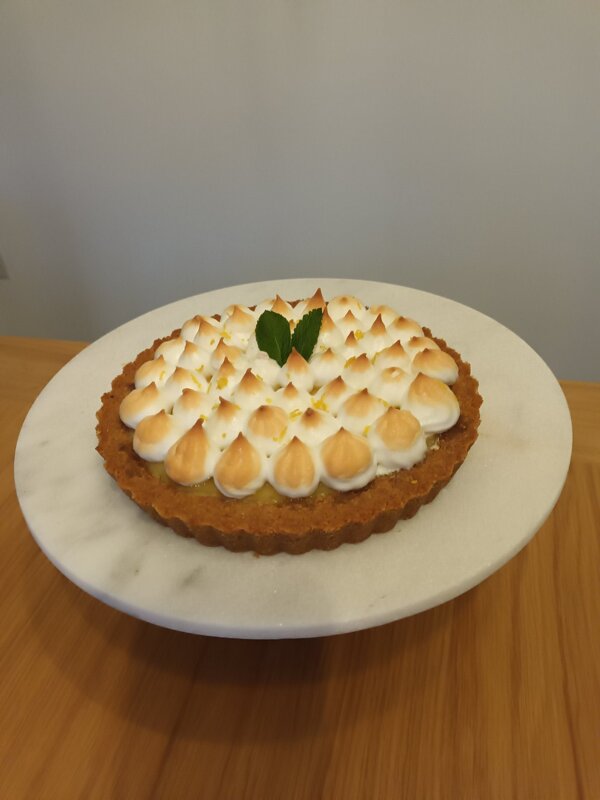 The school's annual Spring Sensations Baking Competition was a scrumptious affair that left taste buds tingling and tummies grumbling with anticipation. The event produced an array of delectable treats prepared by the talented students. From classic biscuits to luscious cupcakes and tangy pies, the competition showcased the culinary creativity of our young bakers.
The competition presented three recipes for the participants to choose from, each offering a different level of flavour intensity. The mild category featured the beloved 100s and 100s biscuits, a childhood favourite for many. Moving up the taste ladder, the medium category highlighted the Strawberry Milkshake Cupcakes, a perfect balance of fruity sweetness and creamy delight. Finally, in the hot category, the zesty Lemon Meringue Pie reigned supreme, a dessert that packs a citrusy punch with every forkful.
The quality of the entries was nothing short of astounding, making the task of selecting the winners an arduous one for the esteemed judges. However, after much deliberation and taste testing, the following bakers emerged victorious:
In the hot category, Ashley, a talented Year 7 student, took home the prestigious gold award. Ashley's Lemon Meringue Pie wowed the judges. (Seen in the image at the top).
In the medium category, the silver award was claimed by Blake, a skilled Year 8 baker. Blake's Strawberry Milkshake Cupcakes were a treat for both the eyes and the taste buds, combining the flavours of fresh strawberries and creamy goodness.
Charlie, a budding baker from Year 9, secured the bronze award also taking on the challenge of the Lemon Meringue Pie.
While the aforementioned winners undoubtedly dazzled the judges, two standout participants received special recognition. Titas, an outstanding student in Key Stage 3, impressed everyone with their Orange Meringue Pie. The innovative twist on a classic recipe showcased Titas culinary prowess and earned them the 'Outstanding KS3 award'.
In the upper echelons of the competition, Kathy's Lemon and Lime combination in a Meringue Pie captivated the judges' palates, securing her the 'Outstanding KS4 award'. Kathy's use of contrasting citrus flavours in her pie demonstrated her skilful experimentation and earned her well-deserved recognition.
The Spring Sensations Baking Competition not only satisfied the cravings of all those involved but also showcased the immense talent and creativity of our students. The event highlighted the importance of culinary arts, encouraging students to explore their passions and express themselves through their baking creations.
Congratulations to all the participants for their outstanding efforts, and a heartfelt thank you to the judges for their difficult task of determining the winners. May this event inspire future culinary masterpieces and continue to celebrate the art of baking in our school for years to come!