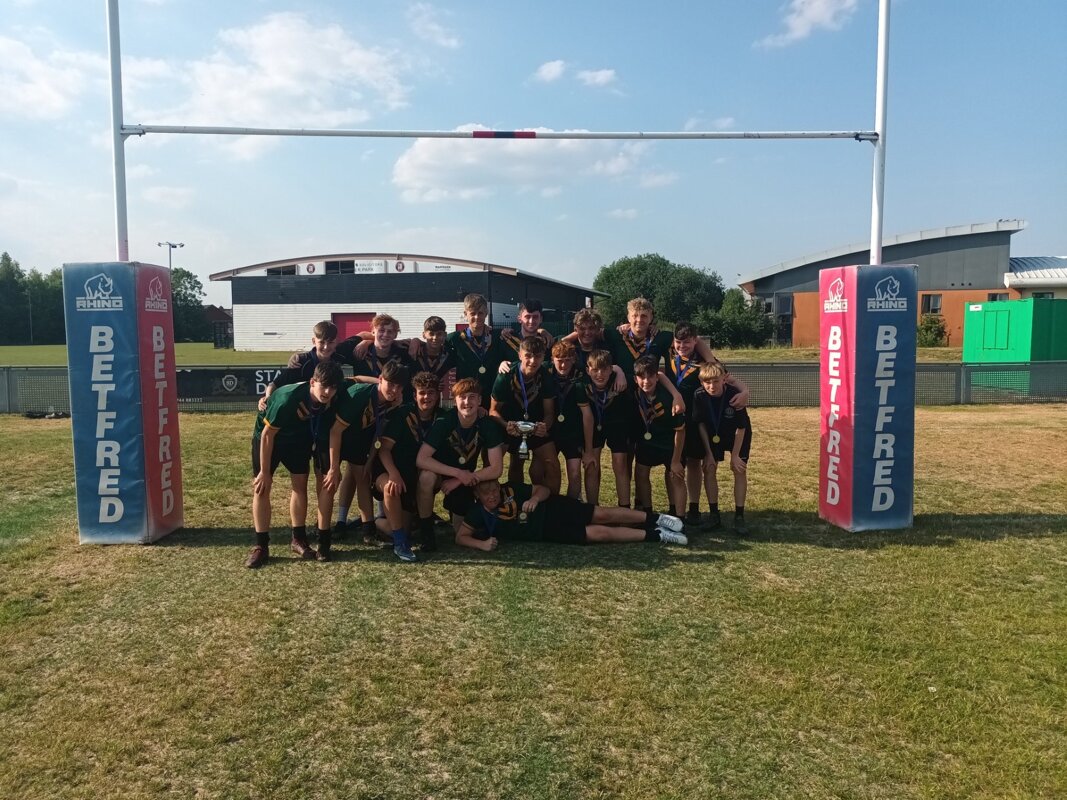 Great Sankey High School's Year 9 rugby team has emerged triumphant in an exhilarating contest, clinching the Northwest championship title. Overcoming the challenging Standish team with a final score of 14-8, the victory marks a remarkable achievement for the team and the school.
The championship match proved to be a moment of redemption for Great Sankey High's Year 9 rugby squad, who had previously faced Standish in the national semi-finals. Standish had emerged victorious in that encounter with a narrow margin of 16-14. However, demonstrating their resilience and determination, the Great Sankey team bounced back to secure a well-deserved win in the Northwest championship.
Outstanding tries, executed by Tyler, Sonny and Lewis, played a pivotal role in Great Sankey's success. The team's stellar performance showcased their exceptional skills, teamwork, and unwavering spirit. With their resounding victory, the Year 9 rugby team proudly claims the title of Northwest champions, bringing great honour to Great Sankey High School.
This remarkable achievement adds to an already impressive list of sporting accomplishments throughout the academic year. The Year 11 rugby team, for instance, showcased their prowess by securing both the Northwest and national trophies. The Year 8 rugby 9's team also claimed the championship title, further highlighting the school's dominance in the region. Additionally, the Year 7 football team made their mark by becoming the first side from Warrington to win the national finals.
Great Sankey High School has truly witnessed an extraordinary year of sporting excellence, with numerous individual athletes also achieving notable feats. The collective achievements of the school's sports teams reflect the dedication, hard work, and coaching expertise that has flourished within the athletic program.
The school community extends its congratulations to the Year 9 rugby team for their remarkable victory in the Northwest championship. The Great Sankey High School athletes have certainly made their mark this year, and their accomplishments will undoubtedly inspire future generations of aspiring athletes within the school