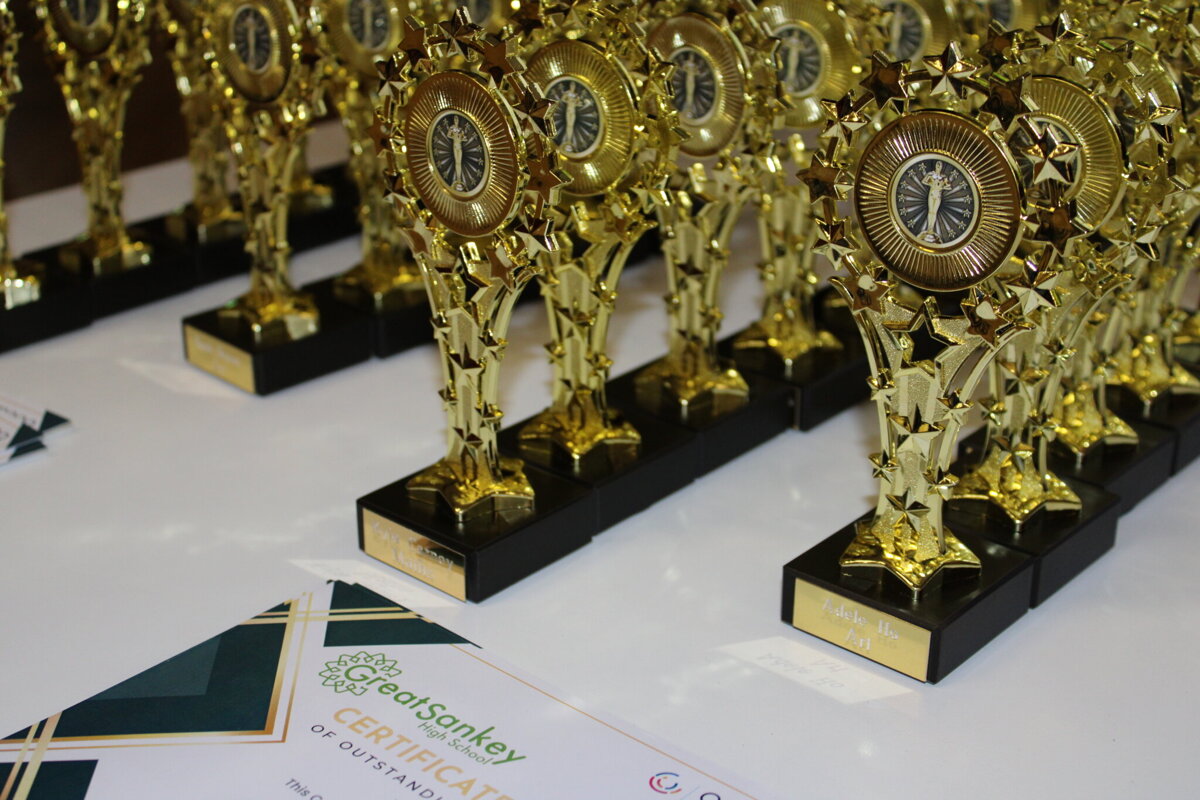 Great Sankey High School recently hosted its highly anticipated Awards Evening, a two-night event honouring the outstanding achievements and efforts of its students. The event took place at the prestigious Barrow Hall Theatre, with Monday, July 3rd, dedicated to Year 7 and Year 8 students, and Tuesday, July 4th, focused on Year 9 and Year 10 students.
The awards ceremony was a culmination of hard work, dedication, and excellence exhibited by the students throughout the academic year. Esteemed teachers at Great Sankey High School had the privilege of nominating two deserving students from each subject, considering their remarkable accomplishments and relentless efforts.
The atmosphere on both evenings was filled with excitement and anticipation as the selected students, along with their proud parents, gathered to celebrate their successes. The Awards Evening not only provided an opportunity to recognize and appreciate the students' achievements but also encouraged them to continue striving for excellence in their academic pursuits.
Throughout the event, the spotlight was on the exceptional talents and abilities of the students. Each award recipient was commended for their outstanding contributions, both in terms of academic achievements and the effort they put into their studies. The awards spanned various subjects, showcasing the diverse talents within the student body.
The Awards Evening proved to be a remarkable occasion, filled with joy, pride, and a sense of accomplishment. Students and parents alike were seen beaming with delight as each student's name was announced and applauded. The event served as a powerful reminder of the hard work and dedication that goes into achieving success, inspiring others to strive for greatness.
Great Sankey High School continues to nurture and empower its students, fostering a culture of achievement and personal growth. The Awards Evening stands as a testament to the school's commitment to recognizing and appreciating the exceptional talents and efforts of its students across all year groups.
As the academic year draws to a close, the Great Sankey High School community looks forward to future opportunities to celebrate the achievements of its students, inspiring and motivating them to reach even greater heights in their educational journey.
Congratulations to all the award recipients and a special thanks to the dedicated teachers and staff at Great Sankey High School for organizing such a memorable and uplifting event.
List of Award Winners 2023